As an independent press, we love to help support other small and indie presses who, like us, work in their community by providing a space and a voice for local readers and writers. In our new blog series "Meet a Press," we thought we'd reach out to some of our friends in the local publishing business to get to know them a little bit better, see what they're up to, and share their work, and books, with you!
Next up is Forest Avenue Press, located in Portland, Oregon. Check out our interview with Laura Stanfill!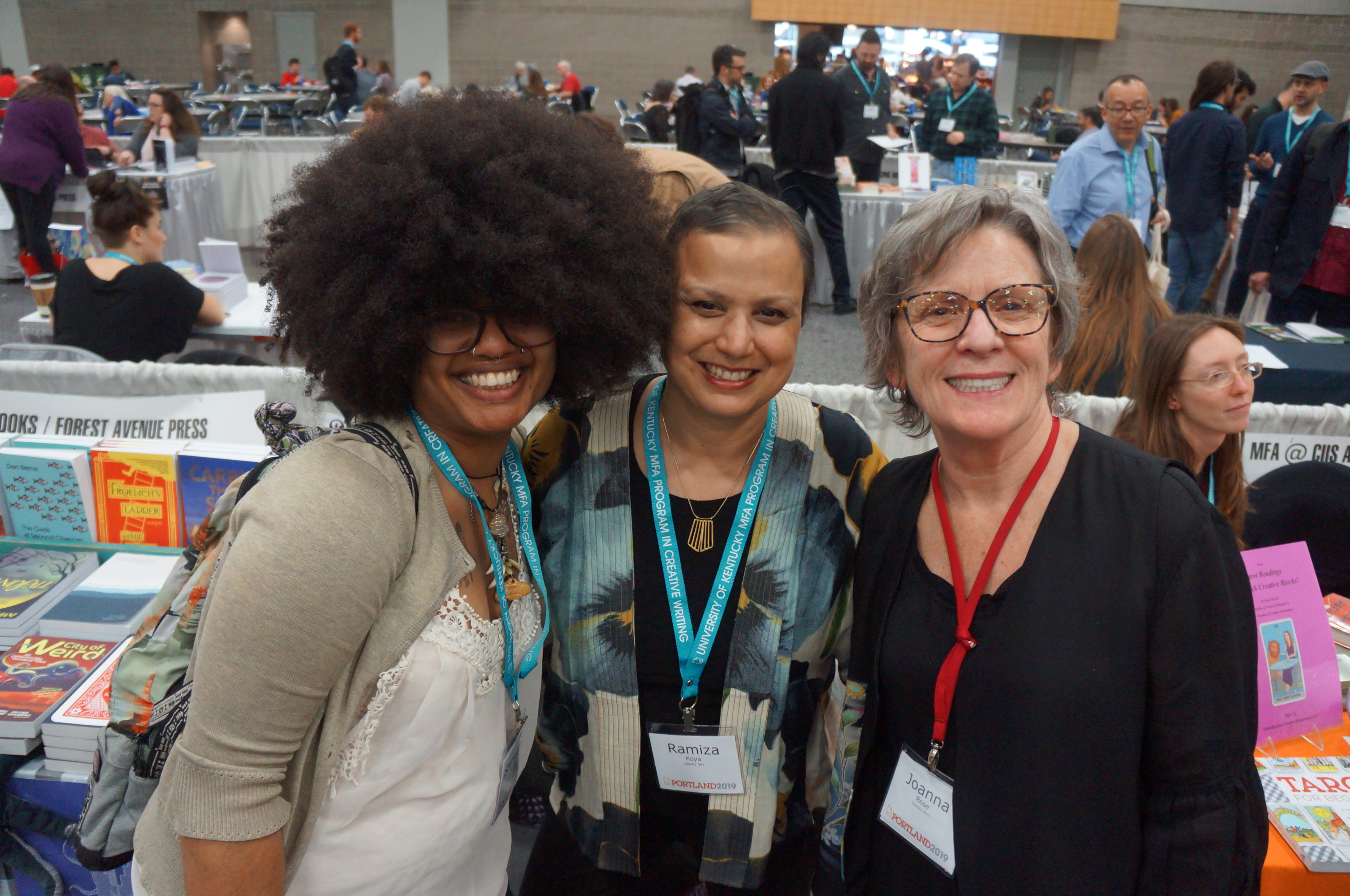 What do you see is your role in the city of Portland? What are some unique challenges and benefits to being based in a large city like that?
Portland's literary community values collaboration over competition. Many writers, publishers, and readers know each other and support each other's work. We have ongoing, active conversations about what lifting each other up looks like. And we reach out to writers who want to connect and make sure they find the resources, mentors, and organizations that will nurture them.
I started Forest Avenue nine years ago as a part of decentralizing the power structure by publishing at the local level. I leaned into building a roster of Oregon talent and invited underrepresented voices into the decision-making process as a way to pull the curtain back on the industry. Once the press earned national distribution, we opened to all U.S. authors, but we still have a high percentage of Pacific Northwest ones in our catalog. My roles in the local literary community include connecting writers to each other, attending and creating book events, photographing events so there's a visual record of the proceedings, and being transparent about how the industry works.
Could you tell us an anecdote that captures the spirit of Forest Avenue Press?
When our author Ramiza Shamoun Koya found out her terminal cancer had progressed, we came together as a team to put her debut novel out three months early. Just to make sure she could hold The Royal Abduls in her hand. Our advisory board member Samm Saxby and our author Joanna Rose stepped up during the holiday season to help with copyedits. Our designer Gigi Little finalized the cover and made social media graphics for promotion. Our team at Publishers Group West worked magic on their end to adjust the pub date and let booksellers know why. Portland's bookstores put The Royal Abduls on shelves as soon as it arrived, so Ramiza had the opportunity to see it in the world.
The staff at Powell's Books moved our June event date to March 15—but that was the week the whole city shut down for COVID. Ramiza called me and said we should cancel for the health of the community, and I agreed. It was one of the hardest emails I've ever written. Later that day, Powell's announced all events would be canceled. I know we made the right decision. But it was still really hard. The Vanport Mosaic Festival and Sankar Raman of The Immigrant Story stepped in and offered an online conversation event, which took the place of an official book launch. Ramiza passed in June, just a few weeks after our intended pub date. I will always be grateful for how the community came together to help me make her dream come true. It took all of us.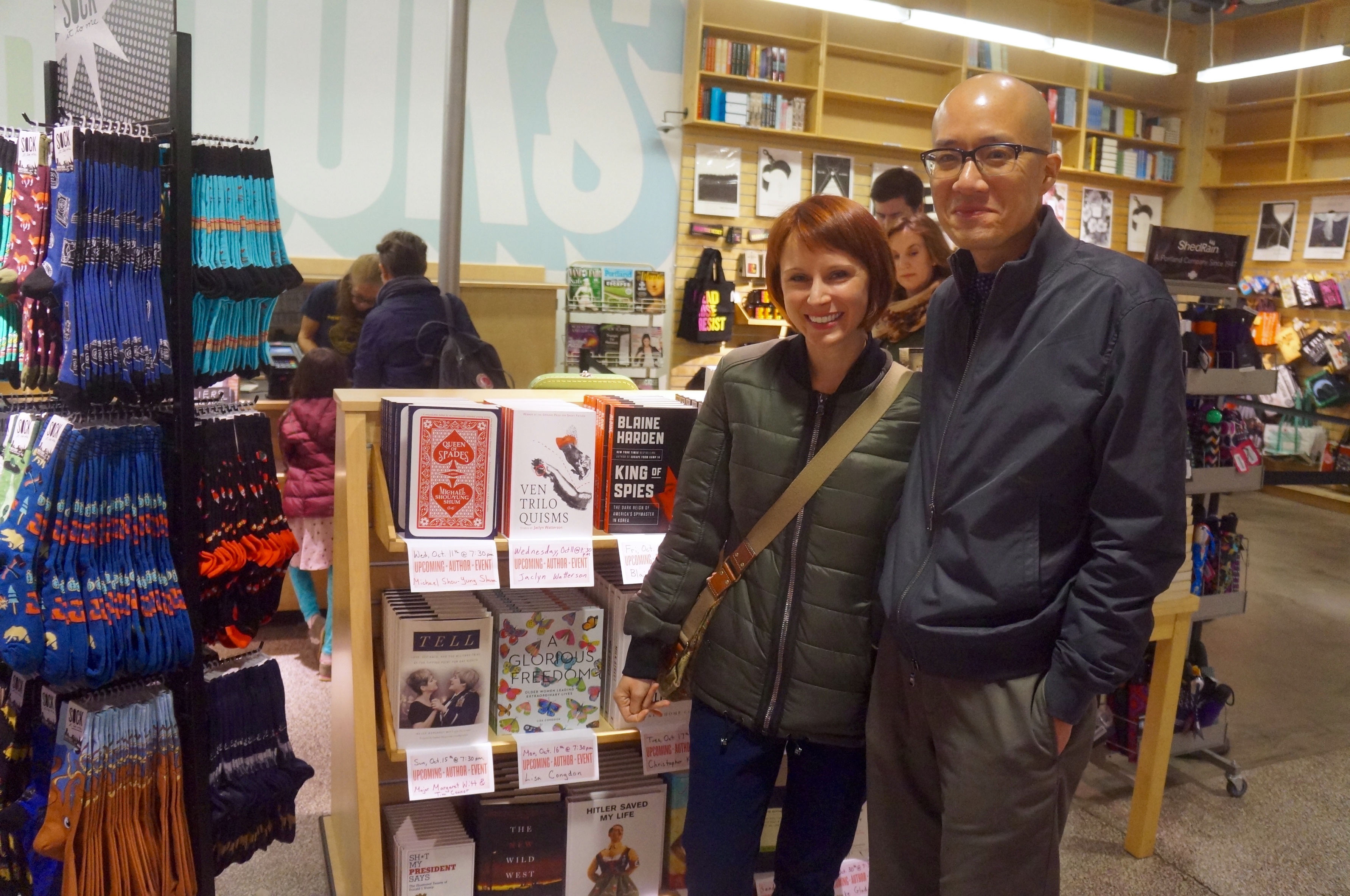 I notice you accept submissions just like us! What jumps out at you when you are looking at a high volume of submissions?
Voice! We love authority on the page. And we look for manuscripts that are informed by the author's lived experience. We used to call that #ownvoices, but since We Need Diverse Books stepped up to criticize how that term has been usurped by the industry, I've been tinkering with our language. It's a work in progress, how to ask in a way that doesn't compartmentalize or feel stilted or wrong. It's complicated, and there's room for missteps or not getting the wording quite right, but here's the thing. We get to choose what we publish, and the works we want to put into the world are informed by the author's real-world experience. If submitters don't share why this story is theirs to tell, the manuscript probably won't make it into our final pile.
How would you describe an independent publisher's place in the publishing world?
Independent presses make space for stories that might not otherwise be told. We give our authors personal attention that bigger presses often can't replicate because of the scale of their operations. And, contrary to what many authors believe, small presses aren't an easy way into print or a ho-hum backup option. Our editor at large Liz Prato often engages with this topic on Twitter; you can follow her at @lizprato. In addition to her experience at Forest Ave, she has sold three books to three different independent publishers.
Looking to the future, how do you see the press growing or changing?
In these pandemic times, I'm grappling with how I started Forest Avenue as a way to bring readers and writers together inside bookstores and libraries. I'm not sure how or when (or if) it'll feel comfortable to have a hundred-plus people crammed into an event space. We've worked really hard to create this welcoming kind of party atmosphere at book events. To show up in person is a way to show respect and appreciation for the work writers have done on the page. Zoom can't really replace striking up a conversation with the person sitting next to you, but having an online option does make our events accessible in a way that feels important. Going forward, maybe we'll aim to have some of both.
Tell us about what you have recently published. What upcoming project are you most excited about?
Our most recent release, Beth Kephart's Wife | Daughter | Self, is a luminous memoir in essays and I highly recommend it to readers who love beautiful sentences and especially to authors who want to learn more about a literary life. Beth has more than thirty books out; she's prolific, curious, and deeply vulnerable on the page. Right before we went to press, she added an essay about the making of Wife | Daughter | Self to the back matter, which both asks and answers questions about how memoir works.
I am wildly excited about all three of our upcoming projects. Our September release, A Girl Called Rumi, is by Ari Honarvar, and she's Persian and Iranian, and her book is set in San Diego and Iran. Her authority—and her ability to write her own translations of Rumi—lends so much beauty and truth to her fiction. In November we have an Ursula K. Le Guin tribute anthology, Dispatches from Anarres, helmed by Susan DeFreitas, an editor of color. My debut novel comes out from Philly-based Lanternfish Press in April, so Forest Ave will take spring season off. Neil Cochrane's I Will Go to the Bank by the Wood, a fantasy about a trans protagonist written by a trans author, is forthcoming in October 2022.

Okay, Lightning Round!
Coffee or tea?
Coffee.
Hardback or paperback?
Paperback.
Pencil or pen?
Pen.
Chocolate or vanilla?
Chocolate.
Bookstore dog or bookstore cat (we are biased)?
Dog!
Keep it clean or mark up a book?
Clean.
Mountains or beach?
Beach.
Read outdoors or indoors?
Outdoors in a hammock.