As an independent press, we love to help support other small and indie presses who, like us, work in their community by providing a space and a voice for local readers and writers. In our new blog series, "Meet a Press," we thought we'd reach out to some of our friends in the local publishing business to get to know them a little bit better, see what they're up to, and share their work, and books, with you!
Next up is Blair, located in Durham, North Carolina. Check out our interview with Lynn York!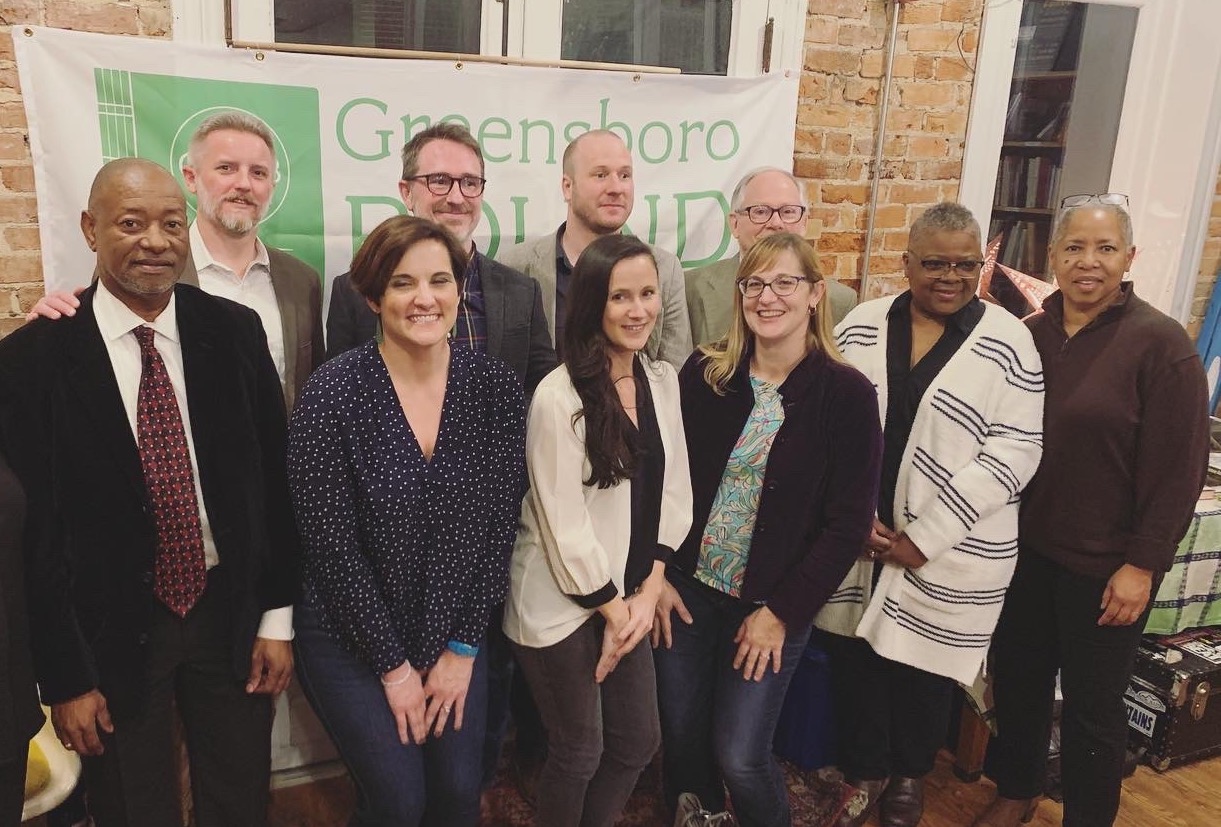 What do you see as your role in the city of Durham? What are some unique challenges and benefits?
Durham has seen a renaissance over the past decade—and artists of all types are at the center of the community. We are proud that Blair, in one form or another, has been part of that community since the seventies. We've grown with the city, and we've found a multitude of like-minded organizations for collaboration—Duke University Press, Durham Literacy Center, and three independent bookstores, including a new Black-owned store, Rothiwa Book Café. Even our new office space came with a merciful discount from a local developer. We thrive in Durham and the Triangle region of NC, one of the most progressive parts of the state because of the diversity we've found there, and for now, the region has a decent cost of living that's more amenable to nonprofit publishing.
Of course, we are challenged constantly to convince the New York publishing complex that good books can be made in North Carolina, and in the South in general. However, I believe the pandemic marks a sea change in the way people think about the location of work in general. And let's face it, we have amenities…
Could you tell us an anecdote that captures the spirit of Blair?
A few years ago, our author Elizabeth Chiles Shelburne presented her debut novel at the Southern Festival of Books. We were all invited to parties, but it turned out that the Grand Ole Opry had Dolly Parton that night. Elizabeth's book, Holding On To Nothing, was named after one of Dolly's songs and Elizabeth was a big fan. She cooked up a scheme to go to the concert and get her book into Dolly's hands. Robin Miura (our Senior Editor) and I went with her. We were only marginally successful—someone relayed the book to Dolly—but we had such a fun night. And for us that's the job, having a little fun while working hard to get Blair books the attention they deserve. The book was successful—Elizabeth ended up on All Things Considered and came very, very close to a big television book club selection.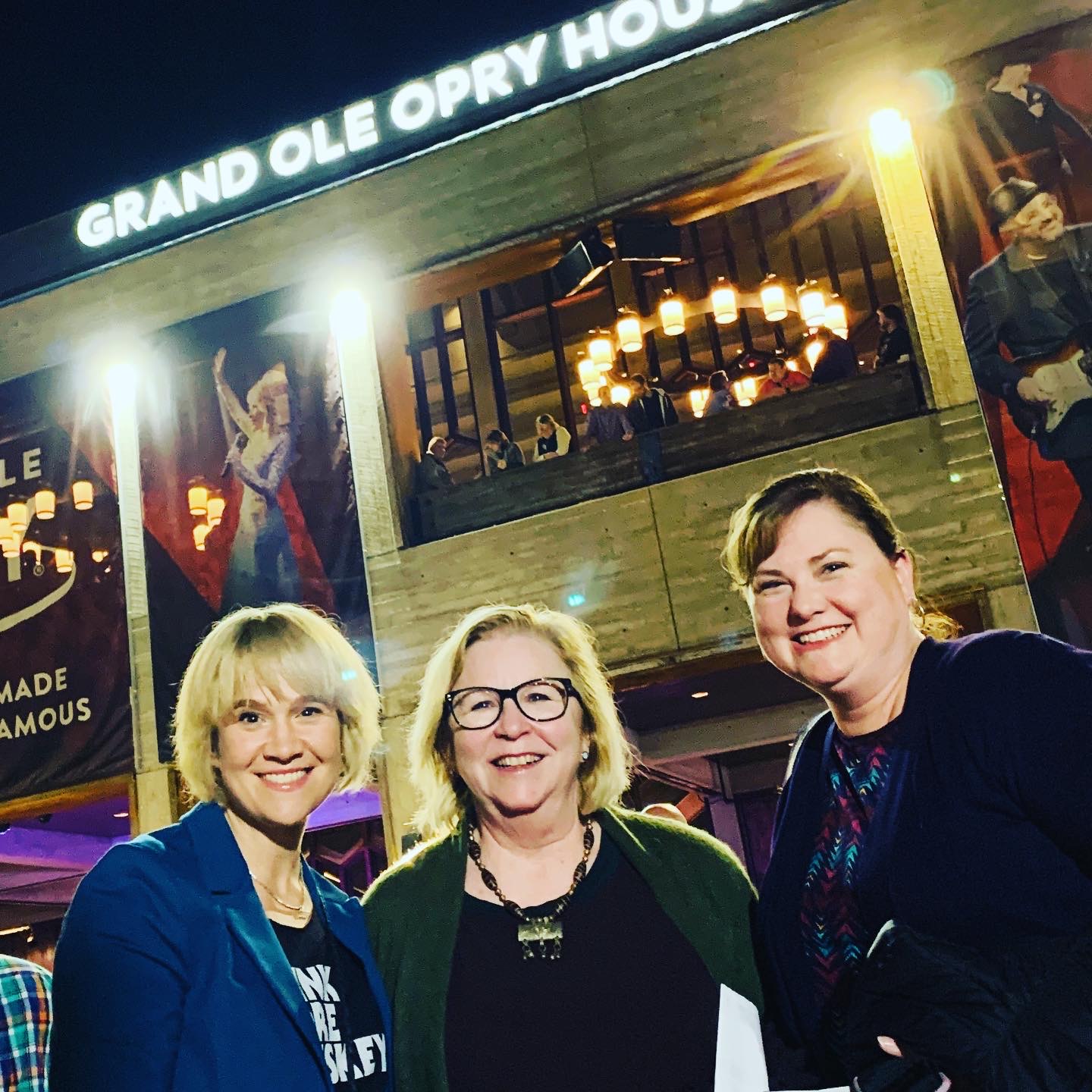 I notice you accept submissions just like us! What jumps out at you when you are looking at a high volume of submissions?
At Blair, we are open for submissions for nonfiction work. We rely on agents for acquiring fiction. We also have three separate contests across a few genres with open submissions. For all of these submissions, we are all focused on finding work that responds to our mission: to publish emerging and historically excluded voices. So really, our question for each work is what does this voice add to the conversation? Yes, we're often drawn to Southern voices, and we have a bias toward strong literary fiction, to work set in forgotten locations, and in particular, we seek out a strong narrative line and strong voice.
When you read a high volume of work, truly good writing almost glows on the page. We've just been reading some of the over 500 entries we got for the Lee Smith Novel Prize. Writers should know that when we read for contests we are really, really hoping to find something great among those 500 entries, so we are reading carefully. Sometimes we get to page 250 or page 500 before we know that the work is just not going to be a fit for Blair. We are disappointed by every "no."
How would you describe an independent publisher's place in the world?
Independent publishers are mission-driven rather than market-driven. That affects every decision we make. We have the freedom (and the responsibility) to choose the books that our readers want and need, even if we are addressing a small niche of folks. We aren't ever going to erect two story banners at an industry trade show, but we are able to truly advocate for every book we publish. It's even possible that the large trade houses are looking at what we independent publishers are doing as they are selecting their own titles.
Looking to the future, how do you see the press growing or changing?
Blair has experienced a lot of growth over the past three years, and we see more to come. Right now, we're publishing 10 to 12 books per year. We'll stay at that level for a while, retain an active backlist, and keep looking for the perfect Blair title.
Tell us about what you have recently published! What upcoming projects are you most excited about?
We're really proud of our fall list: a debut novel, The Gods of Green County; a memoir/cultural narrative, Fight Songs; a history of race at UNC, To Drink for the Well; and a Afrofuturistic poetry anthology, The Future of Black. Coming up for spring, we have a second story collection from the award-winning May-lee Chai, an oral history of Southeastern Native American women, a poetry collection chosen by our poetry editor Ada Limon, and a popular history of North Carolina in the 1940s.
Okay, Lightning Round!
Coffee or tea?
Coffee.
Hardback or paperback?
We've started liking hardbacks.
Pencil or pen?
Pen.
Chocolate or vanilla?
Vanilla.
Bookstore dog or bookstore cat (we are biased)?
Dog.
Keep it clean or mark up a book?
Mark it up.
Mountains or beach?
In NC, we don't have to choose.
Read outdoors or indoors?
Indoors.