As an independent press, we love to help support other small and indie presses who, like us, work in their community by providing a space and a voice for local readers and writers. In our new blog series "Meet a Press," we thought we'd reach out to some of our friends in the local publishing business to get to know them a little bit better, see what they're up to, and share their work, and books, with you!
First up, here is Belt Publishing, a press that focuses on the Rust Belt and the Midwest. Check out our interview with publisher Anne Trubek!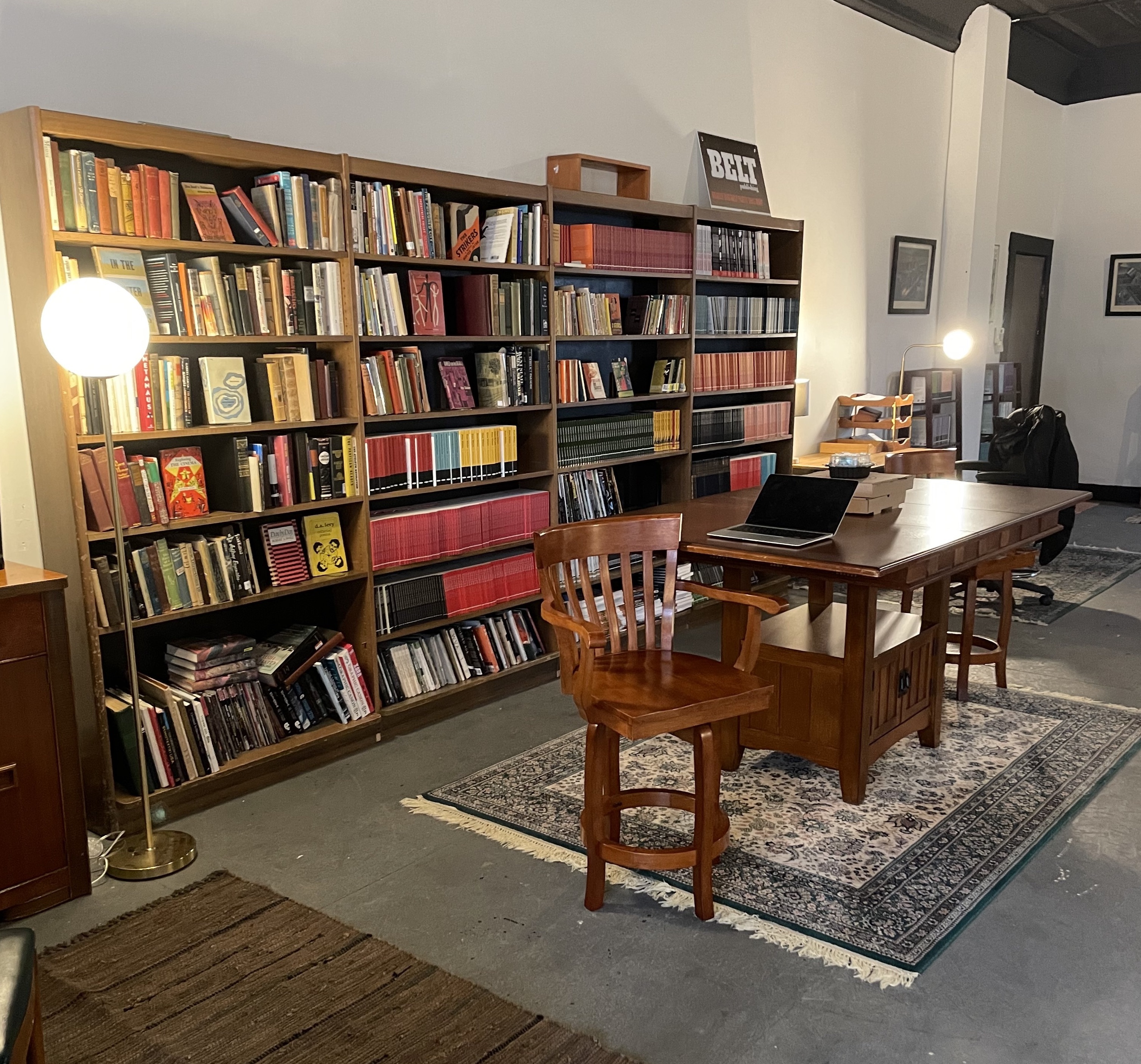 What do you see as your role in the local community of Cleveland, and the Rust Belt as a whole?
I simply like the fact that we exist! That there is a new(ish) publisher in Cleveland. We also publish about Cleveland, and our region, a lot, so I like to see us as contributing to the culture, history, and literary life of our community. And, in a place that is struggling economically, it's nice to be one more small business.
Could you tell us an anecdote that captures the spirit of Belt Publishing?
In fall of 2019, we had a big party. There wasn't a clear anniversary or anything, but there was a regional trade show in Cleveland at the time. So, we invited all Belt authors and anthology editors to spend the weekend with us in Cleveland, and we put them up. Dozens came! We held the party in a community motorcycle repair shop in a dicey neighborhood of town—it was very, very Rust Belty. And we had a blast. Over the course of the weekend, many of the authors and editors got to know each other and became friends—something that is rare for folks who share a publisher. It was the best of what we do, and the best time.
What jumps out at you when you are looking at submissions?
Great writing and knowledge of what we do as a press. There are a few submissions we receive a year by writers who clearly have a deep understanding of Belt's mission and our books. It's impressive! If those submissions are also well-written and marketable, it's a no-brainer. We want to work with that author!
How would you describe an independent publisher's place in the publishing world?
Independent presses offer an alternative to bottom-line corporate publishing thinking, allow more voices to be heard (and published), to be a hedge against monopolization, and to create new forms of literary expression.
Looking to the future, how do you see yourself/your impact growing or changing?
We'd like to keep experimenting and doing new things. We like to work incrementally and publish books that we are confident we can do well and have them find their audience. As we grow more and more confident that we can do that for the sorts of nonfiction we are known for, we want to expand to try other genres and styles. Why not fiction? Why not how-to? As long as we can publish a book well, and do right by the author, and have fun, then we should spread our wings. We also have and are publishing second and third books by some of our authors, I am excited to watch their careers grow, and the commonalities between them become more apparent to readers.
What is something you are excited about now that the pandemic seems to be winding down?
TRAVEL!!!
Tell us about what you have recently published!
We just published a beautiful book, A Pandemic in Residence: Essays from the Detroit Hospital, by Selina Mahmood, a medical resident who started her life as a doctor in March 2020, and who writes about her experiences during the early days of COVID as well as the history of science and theories of the mind. It's beautiful, and soulful.
Okay, Lightning Round:
Coffee or tea?
Coffee.
Hardback or paperback?
Paperback.
Pencil or pen?
Pen.
Chocolate or vanilla?
Vanilla.
Bookstore dog or bookstore cat (we are biased)?
Cat!
Keep it clean or mark up a book?
Mark!
Beach or mountains?
Beach.
Read outdoors or indoors?
Ugh, this is the one that stumps me? Both!